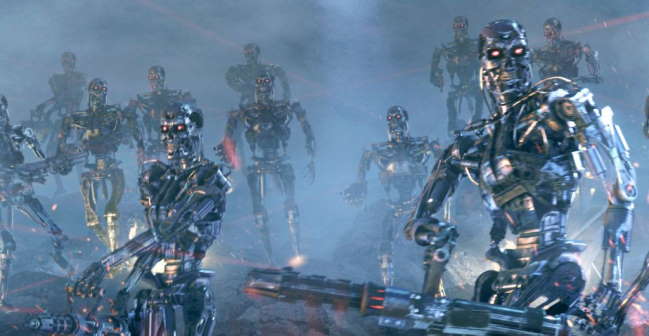 Commander Blakemore finally gets Surface Camera working again near primary entryway.
First Image. Needs more bloom.
How to take down the coming 4th generation wave of killer 'bots.
The spider 'bots are the scariest because soon they are going to be able to climb horizontal surfaces. Obstacles designed to stop humans on foot may not work against them at all. Swarm intelligence flying drones will also be a major drag.